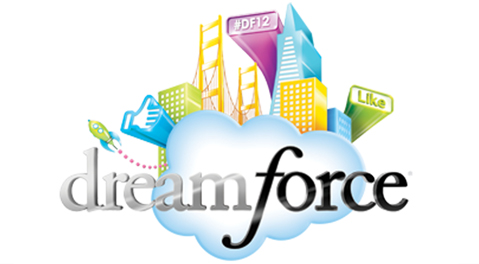 Photo Credit: SalesForce
SAN FRANCISCO, CALIFORNIA — DreamForce ends today in downtown San Francisco after four raucous days of innovative exhibitions, product demos, bands and mini-concerts — and parties. SalesForce, the force behind DreamForce, is the world's largest and most-used software used by any number of businesses and institutions to track prospects, to earn business and to crunch data and serve it up conveniently like no one's business.
All on your phone or anywhere else. While in San Francisco. And doesn't sales data strike you as Party! material?
Well, it does to millions.
So perhaps the most emblematic app heralded during DreamForce has been PartyForce, which, as BusinessInsider's Eugene Kim, says "comes with a lot more features than you'd expect, like a list of all the parties, a photo feed of user comments and photos, and even messaging. If you're lucky, you might even get a chance to party on the Dreamboat, the cruise ship Salesforce rented for Dreamforce."
Not bad. Obviously SalesForce is a sales kingpin and has taken businesses in many successful and documented directions, with more customers than anyone offering smart sales data to their customers. But with DreamForce, I get the whiff and memory of Apple partying like it was the early 2000s with their iPhone debuts, with now Apple only hoping to rival the energy of the current SalesForce phenomenon.
Read much more in Kim's BusinessInsider piece, "This app shows the real reason most people come to Dreamforce".
Greg Goaley, President of WinCommunications in Des Moines, Iowa, is a former copywriter and creative editor, and a 25-year digital content strategist and provider. Kathryn Towner is President of WinM@il USA, a former 15-year sales rep for Random House/McGraw-Hill, and a 20-year permission-based email publications consultant and provider.